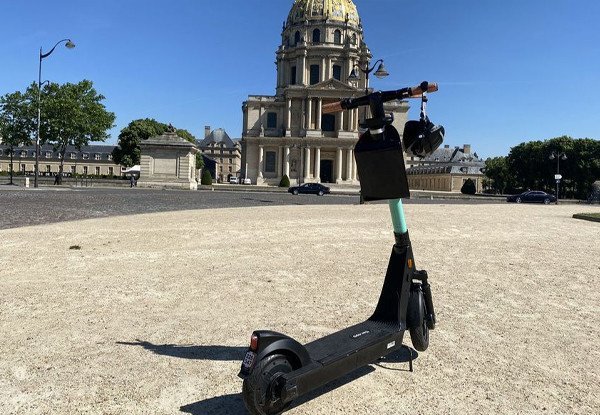 Overade x Tier: the first scooters with integrated headphones
The self-service electric scooter operator TIER will deploy, by the end of May, 100 new electric scooters with an OVERADE folding helmet!
Bikes and scooters will become the stars of the post-quarantine times this summer. To ensure the security, the TIER self-service electric scooter operator teams up with Overade.
Parisians will be able to take advantage of the foldable helmets included in the rental. The helmets will be available in the boxes installed just below the handlebars.

When renting a scooter, the application will offer to add the helmet (not compulsory) and a disposable hairnet before unlocking the case. The instructions for using it will be displayed in a tutorial.
To ensure an appropriate level of hygiene, the helmets will be disinfected daily during battery changes. There will also be disposable hairnets available in each box.
The helmet will be equipped with a device that verifies that the user puts it back at the end of the commute. Otherwise, the counter continues to run and the user cannot stop his ride without rendering this protection.
TIER does not currently charge additional fees for this accessory. "Safety has always been a priority, we were already the first ones to bridle our scooters at 20 km / h before it became mandatory" says Alexander Souter, general manager of TIER in France.