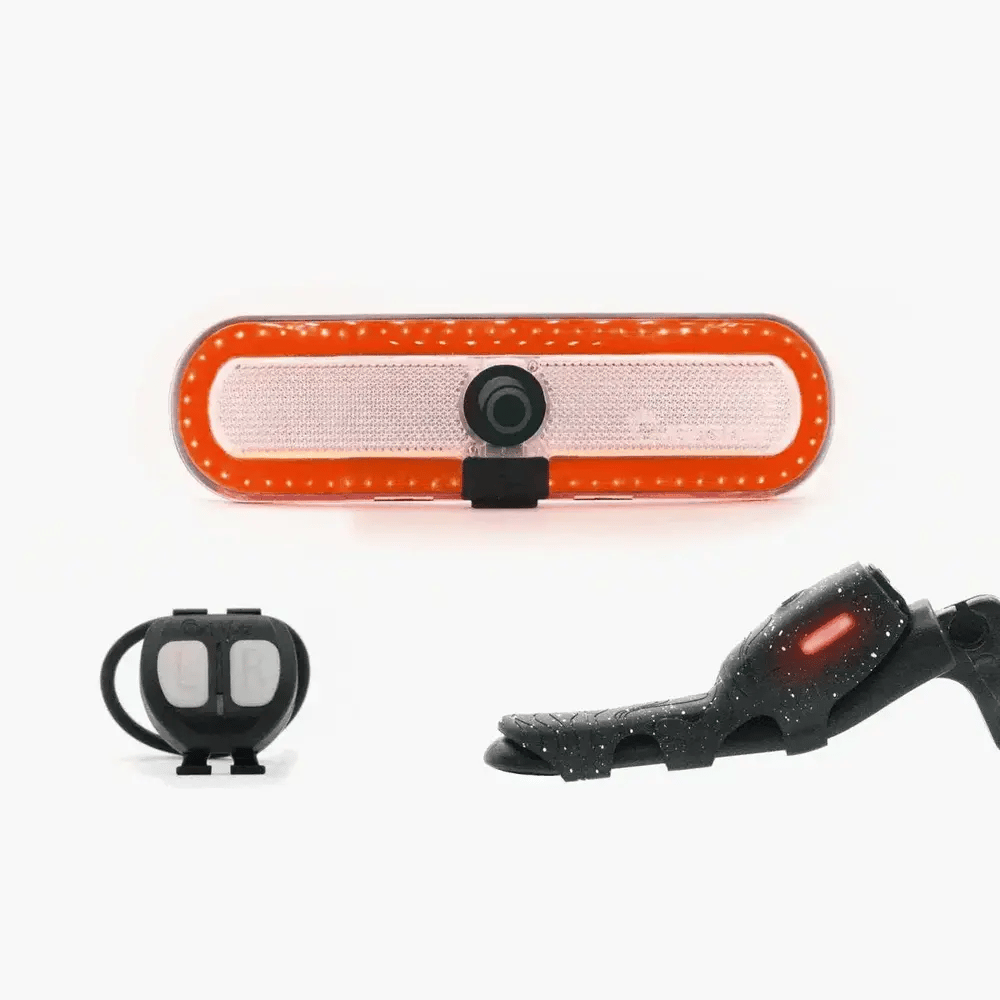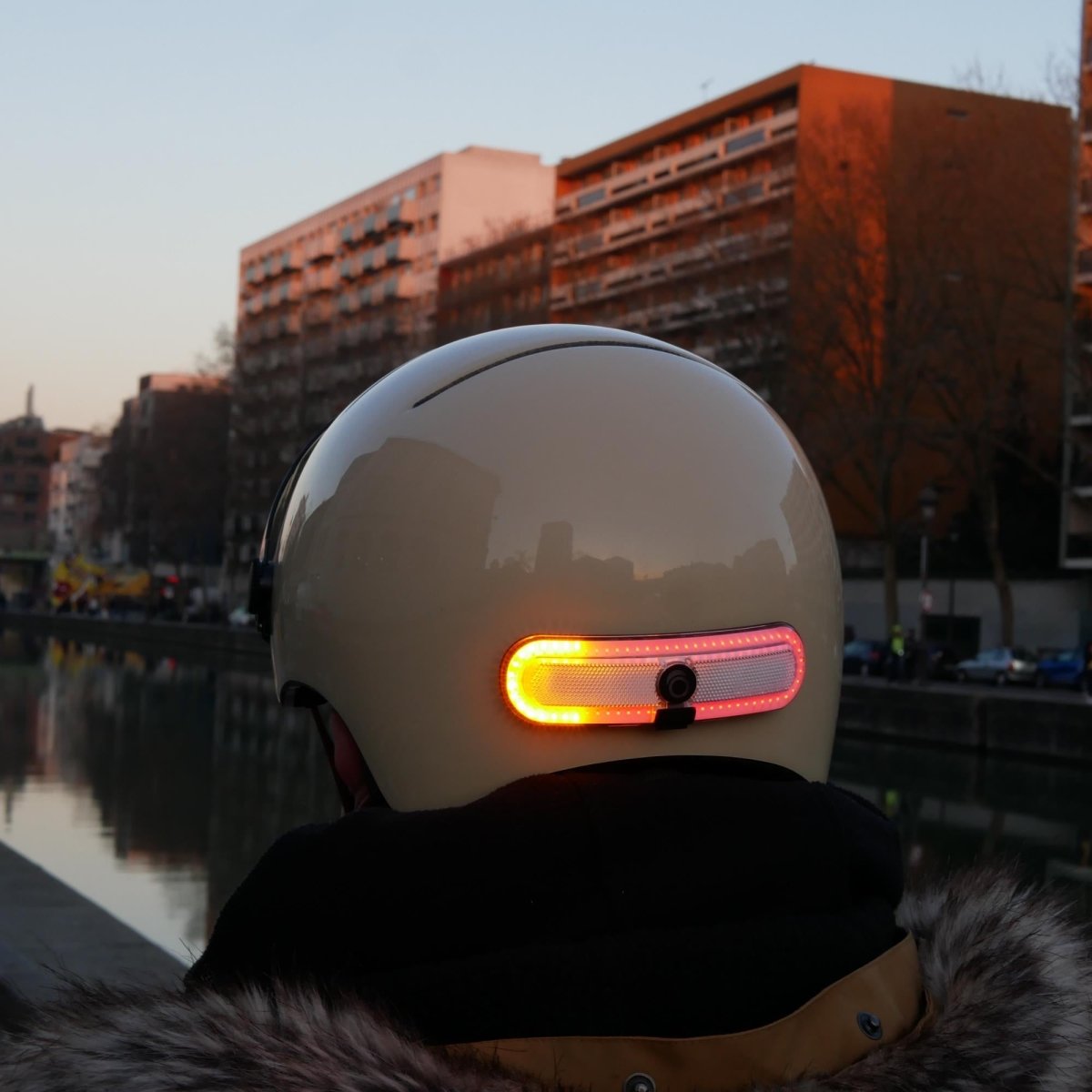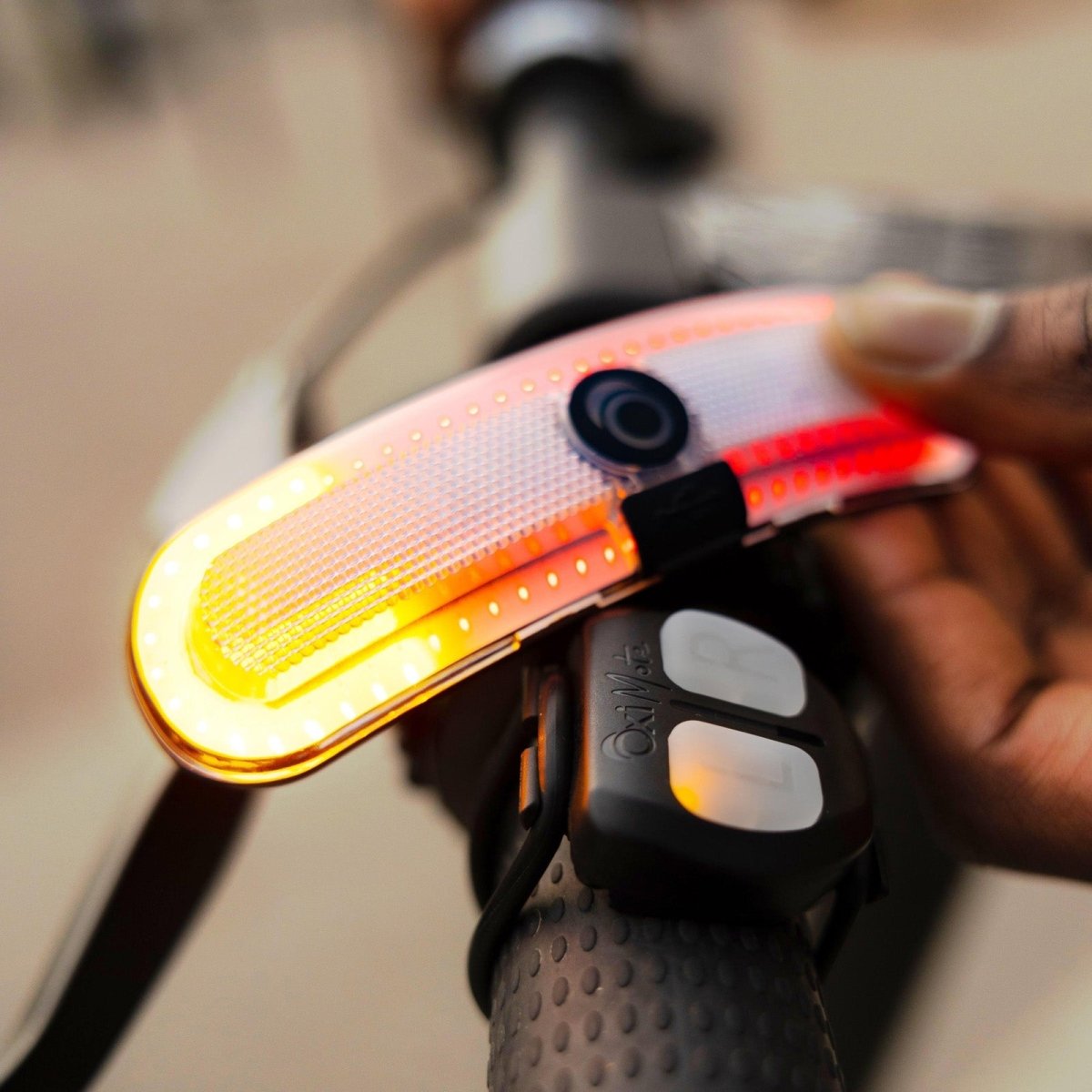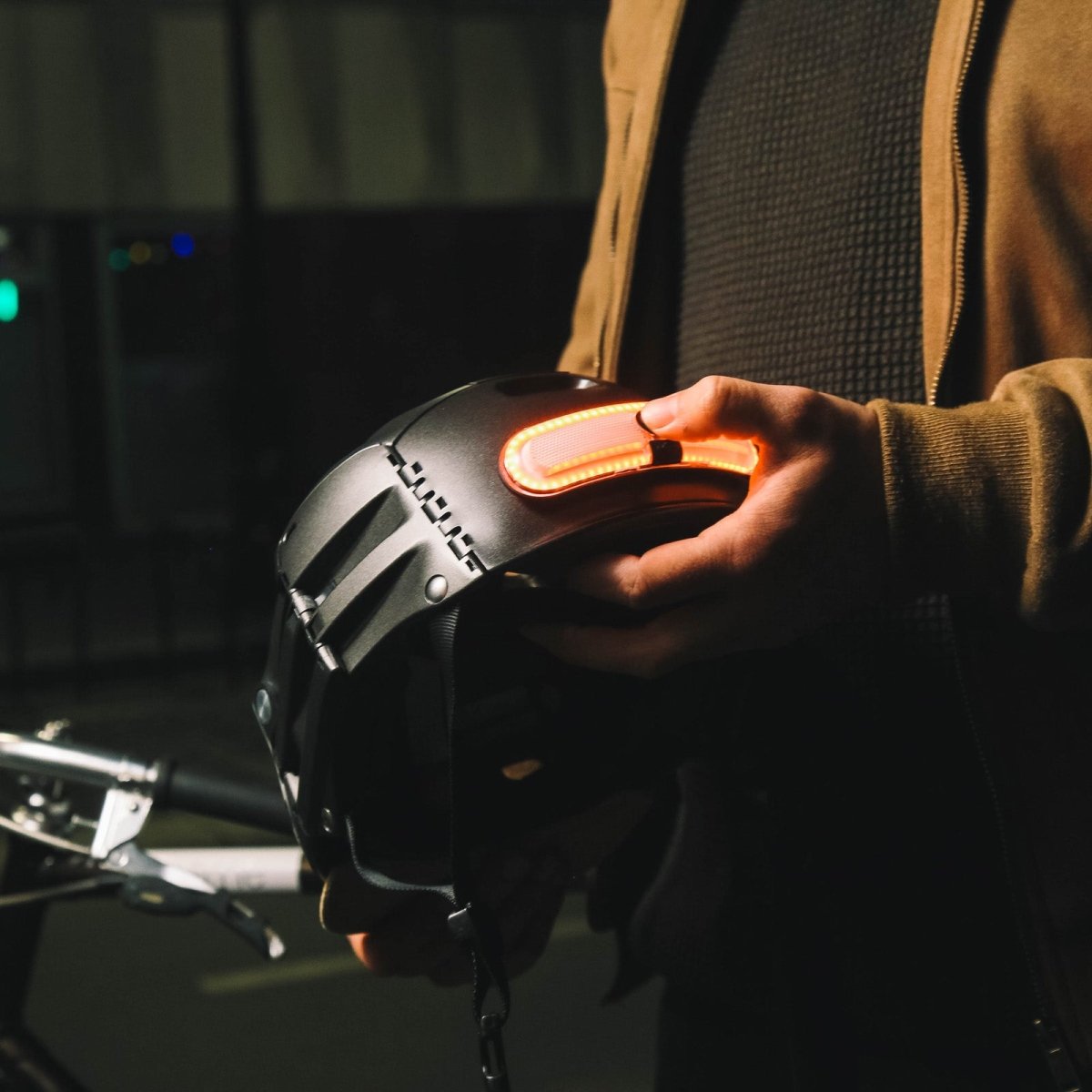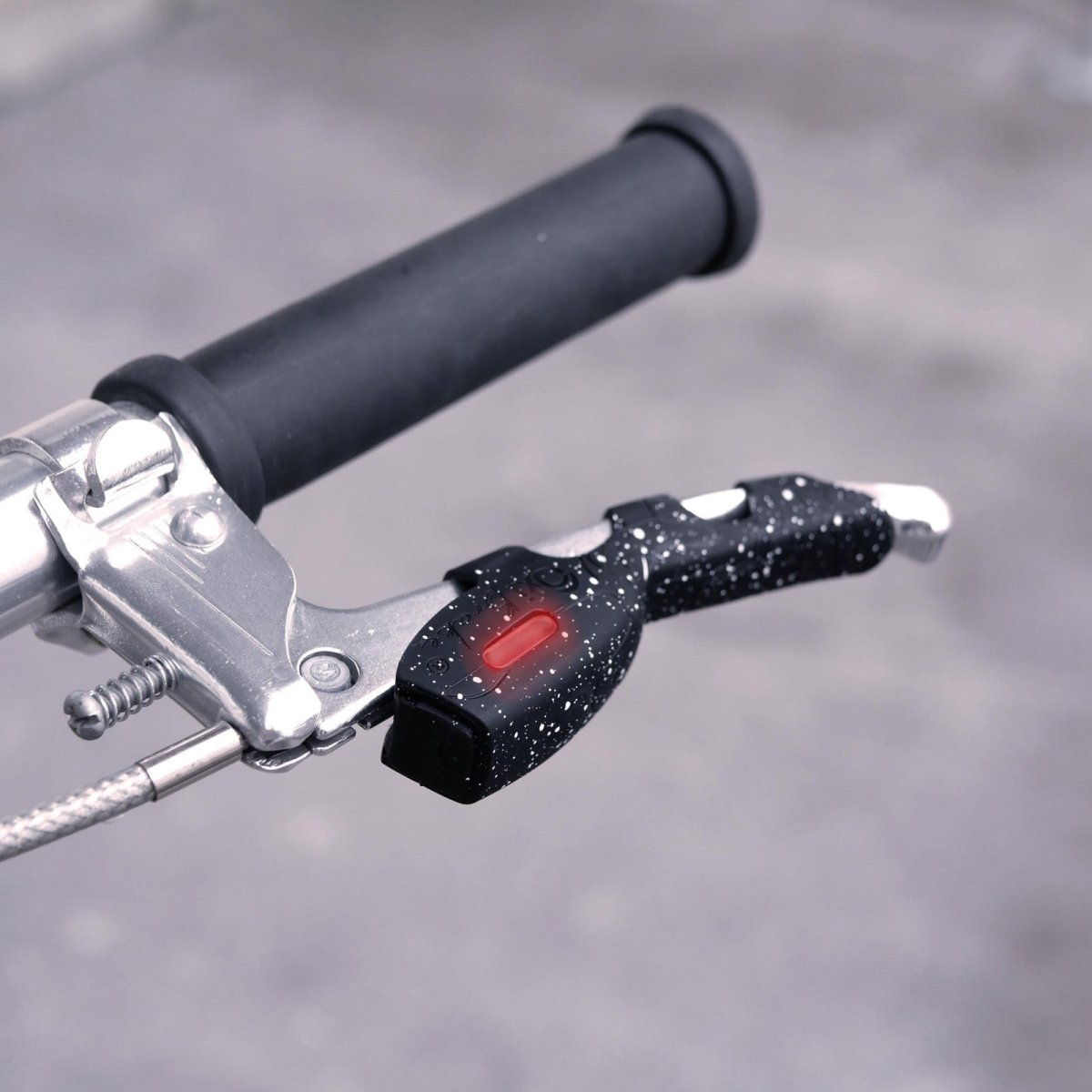 Bike / Helmet Lighting – Turn Signals – Stop light sensor – Overade TURN & BRAKE
Sale price

€89,00
Regular price
(/)
---
At Overade, we believe that every journey is a series of emotions. So we add a little magic and safety.
The essential: Overade's removable, super-powerful helmet lighting. Let's transform your lifestyle together.
Coupled with its innovative & patented OxiBrake system for brake light.
Turn signals. Brake light.
Can be fitted to the bike with the optional Universal Bike Attachments. Sold separately.
Top Design 2022 European Product Design Awards, Eurobike Awards 2023.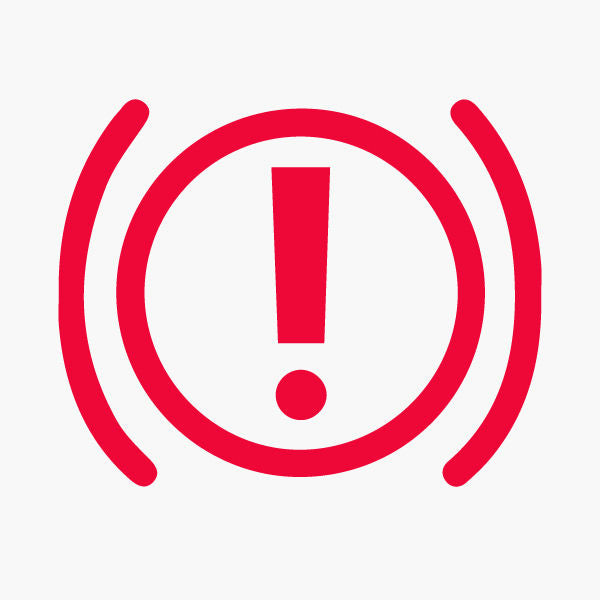 Stop light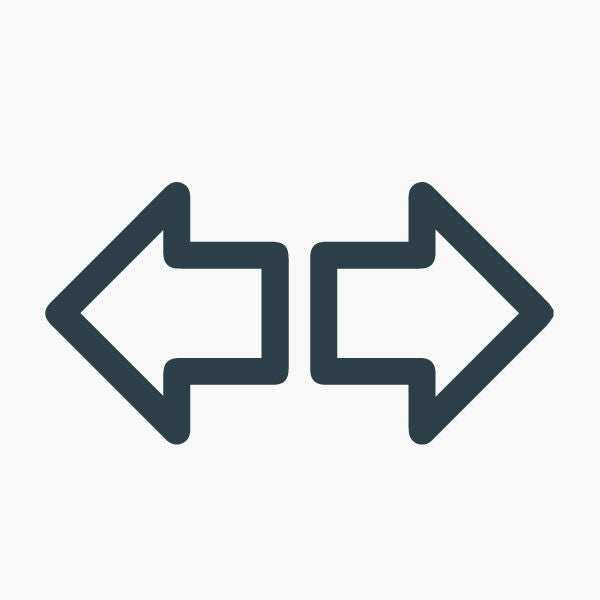 Blinkers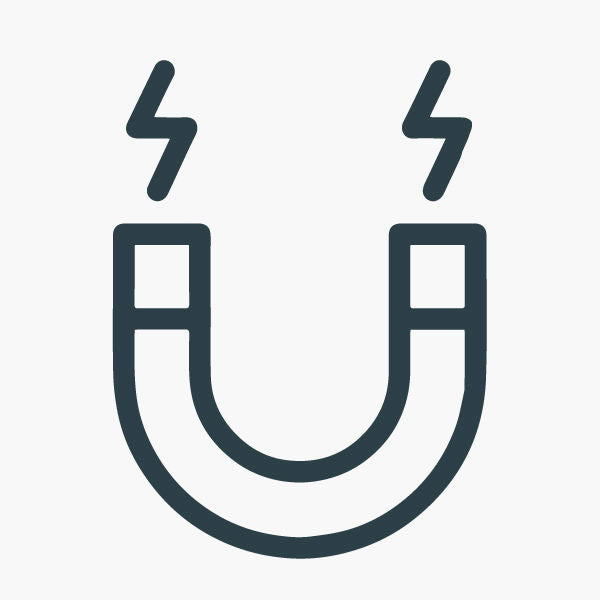 Magnetic quick release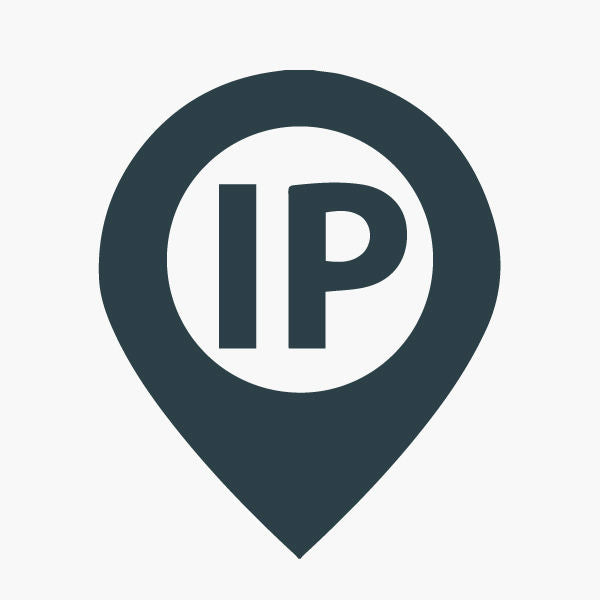 IP64
Integrated retro-reflectors
---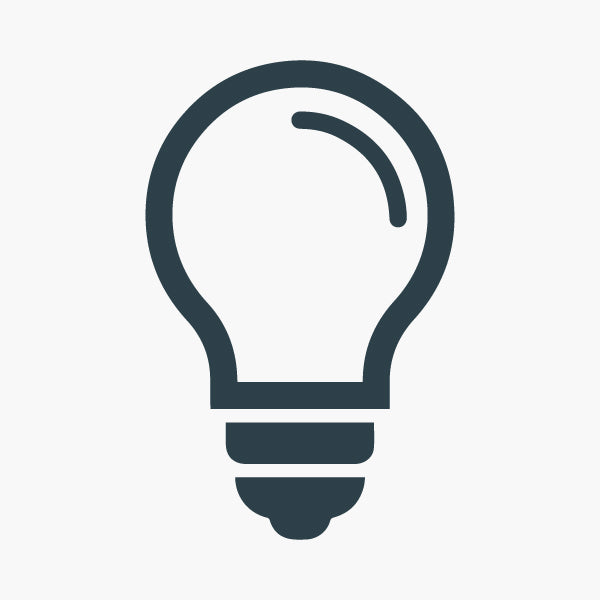 90 Lumens / 220°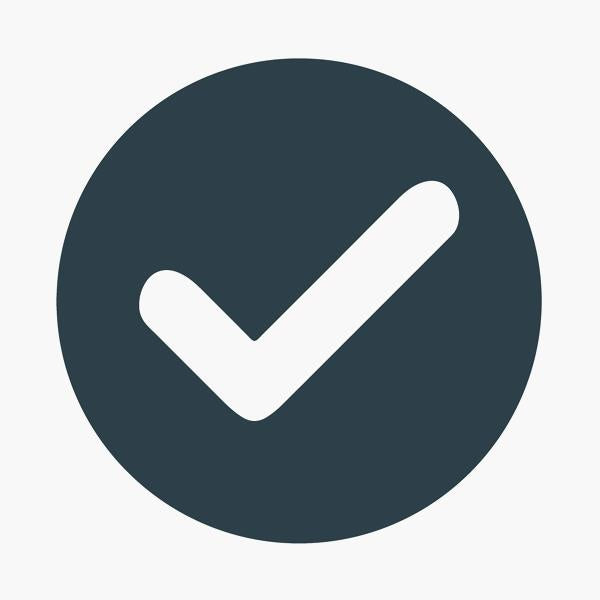 The only 100% reliable Stop Light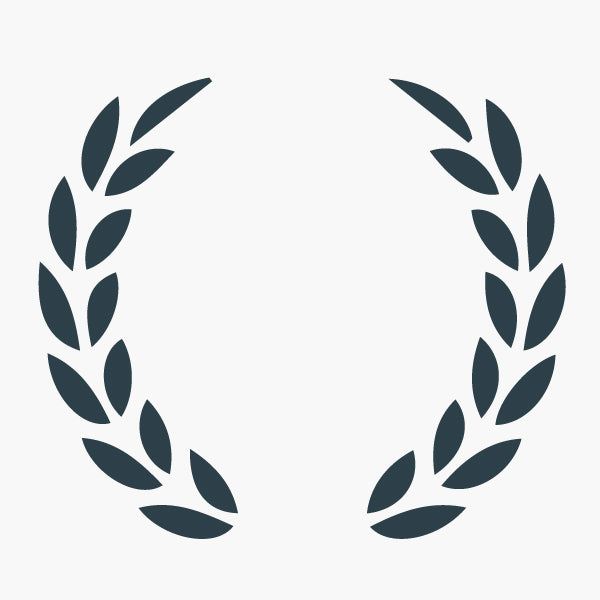 Award-winning curved design

A question ? Need instructions? Visit our Q&A page
PRODUCT DETAILS
SHIPMENTS AND DELIVERIES
Clignotants au top !

Je mets 4 étoiles car le système de freinage n'est malheureusement pas adapté à mon vélo mais j'ai trouvé une autre façon de le fixer. L'éclairage est très bien avec ses divers modes et l'affichage du freinage est très réactif ! Je les utilise tous les jours pour un trajet d'environ 15 à 20min, en attache sur mon casque (non urbain). La batterie de l'éclairage a tenu une quinzaine de jours.

oxiturn clignotants et freinage

Très simple à installer et à manipuler. Les éclairages sont bien visibles, de jours comme de nuit. Je l'utilise depuis 2 semaines, à confirmer sur la durée.

Great products

The Oxiturn and Oxibrake  are working well on my helmet and E bike.   Really pleased with them.  Instructions were easy to follow.  Communication was excellent via email when I asked a question.  I would recommend.

TB mais arrivé avec poignée défectueuse

Il s'agit de mon 2ème achat, le premier étant un OxiBrake accompagné d'une lampe complémentaire. J'en suis très content car la poignée de frein réagi avec une sensibilité correcte et l'allumage du feu stop et immédiat. J'ai don commandé l'Oxiturn De luxe de façon à pourvoir équiper mon vélo et ma trottinette avec une poignée. Si la commande des clignoteurs et le module éclairage fonctionnent comme attendu, la poignée est malheureusement arrivée défectueuse. Le temps de faire l'aller-retour pour le remplacement, il me faudra encore attendre 2 semaines pour pouvoir équiper mon vélo. Sinon, le concept est vraiment super et l'éclairage est suffisamment puissant pour être bien vu même par une journée ensoleillée. Je ne regrette que le contretemps, d'où la perte d'une étoile pour le contrôle qualité déficient.

Great lights with easy handling

I was always lookong for a solution for turn lights and tried some brands (Meilan and QIC), but I wasn't satisfied with the handling of the lights. The OxiTunr deluxe (with the OxiBrake) is a brilliant solution for my needs. The first OxiTurn I had bought at Amazon but I bought a second one directly at the Overade shop and now I have turn lights at the back and the front of my bicycle. The handling is great and the breaking lights are very helplful. During longer bike tours, my wife, who often drives behind me, could see when I changed the directions and could react earlier to braking maneuvers thanks to the red braking light. I also bought a second OxiBrake for the second brake lever. The OxiLum, which I bought too, is a very useful addition; above all in the night. The powerful headlight call is a good possibility to draw the attention of oncoming car drivers to dim their headlights. Now I'm very happy with the Overade products and have a good feeling for the next bike tours.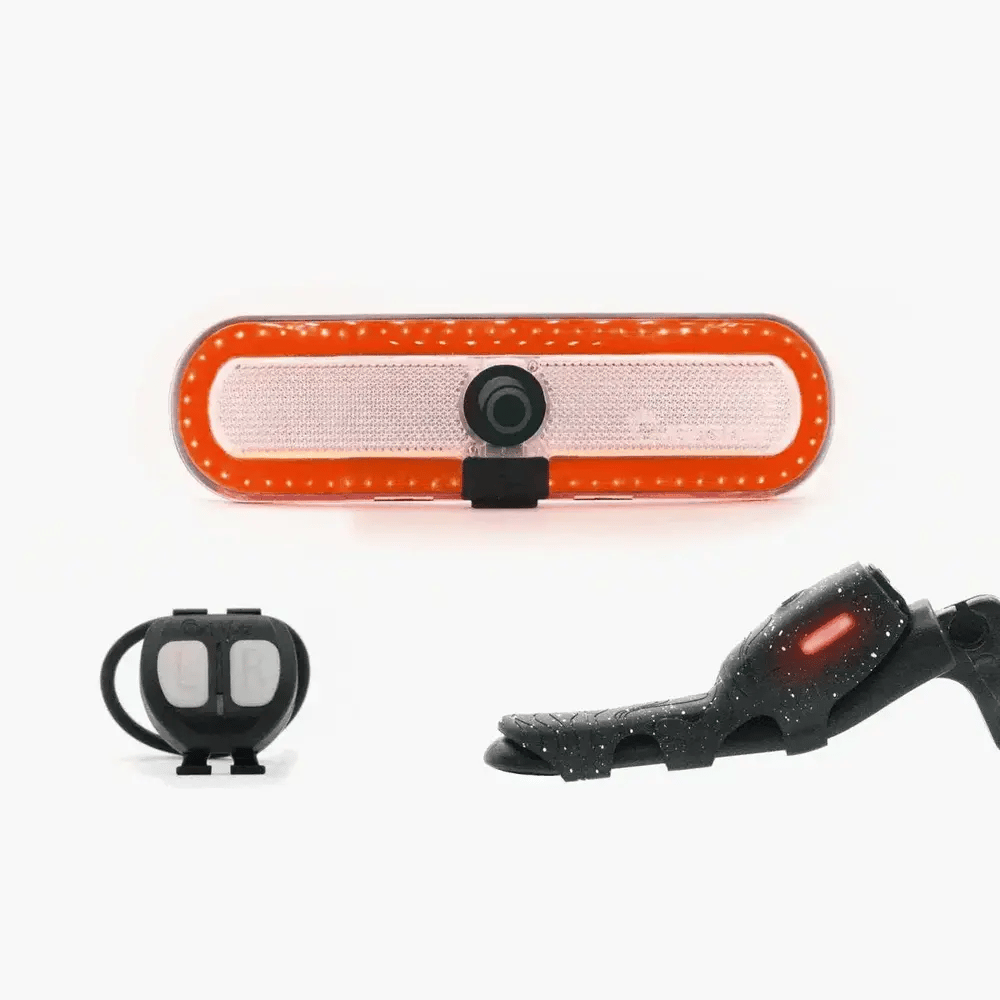 Bike / Helmet Lighting – Turn Signals – Stop light sensor – Overade TURN & BRAKE
Sale price

€89,00
Regular price
Choose options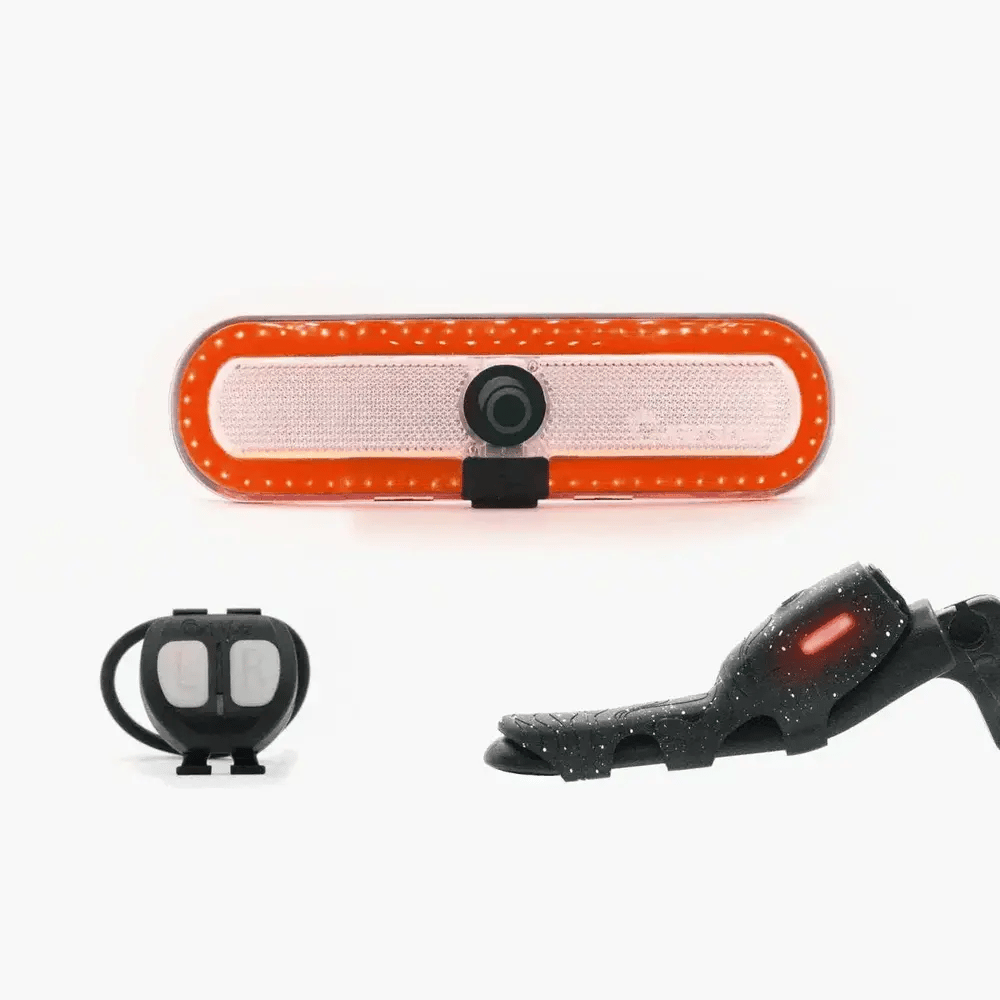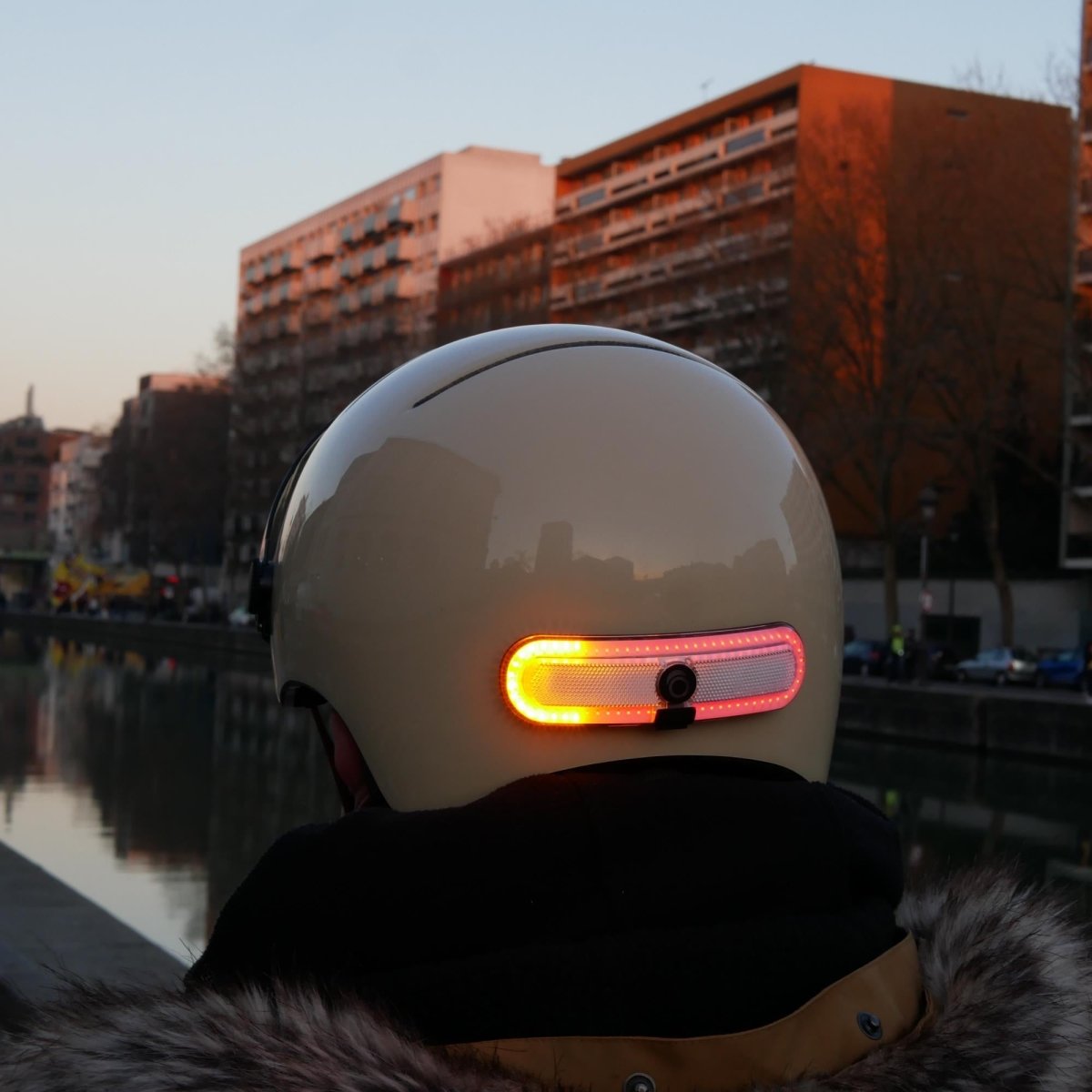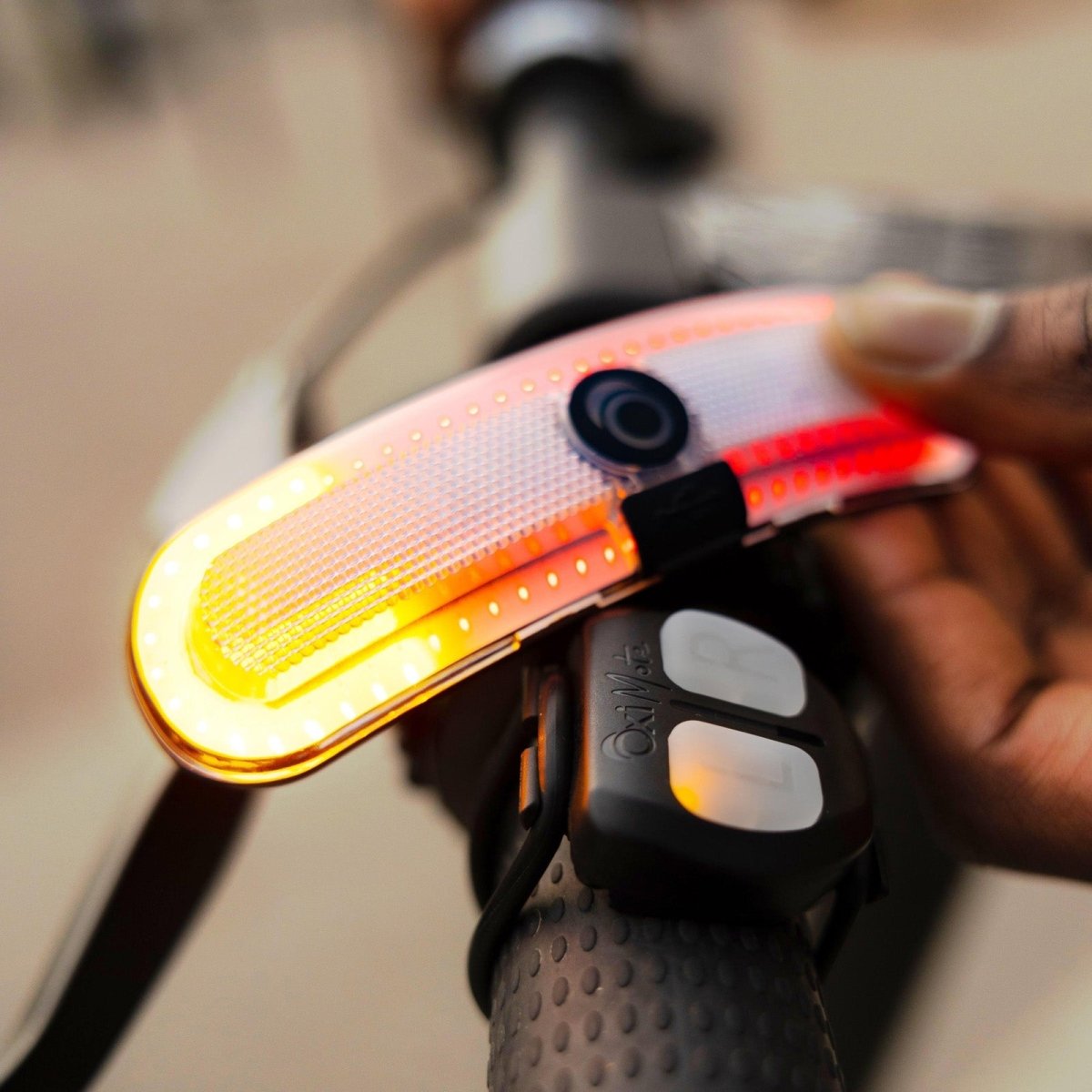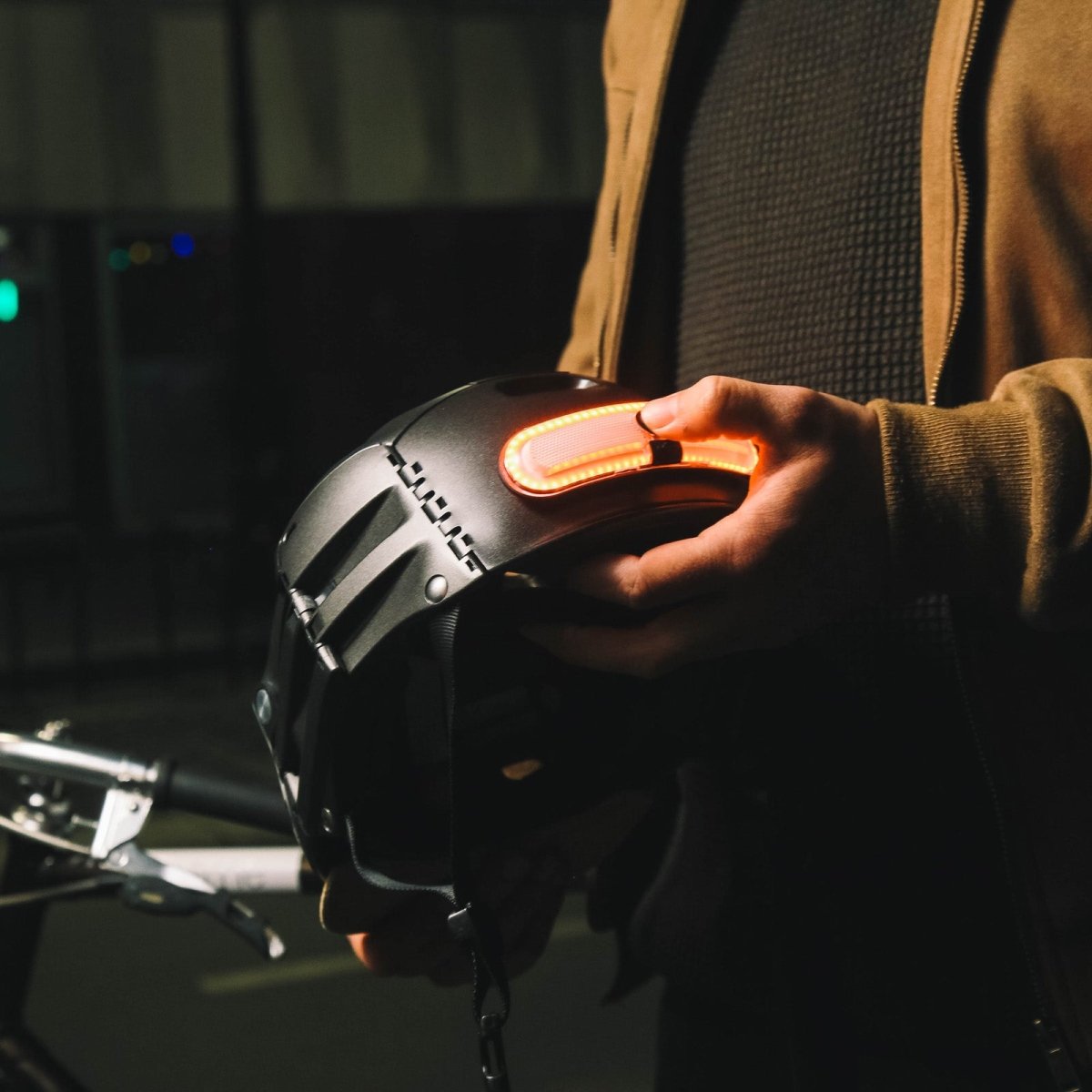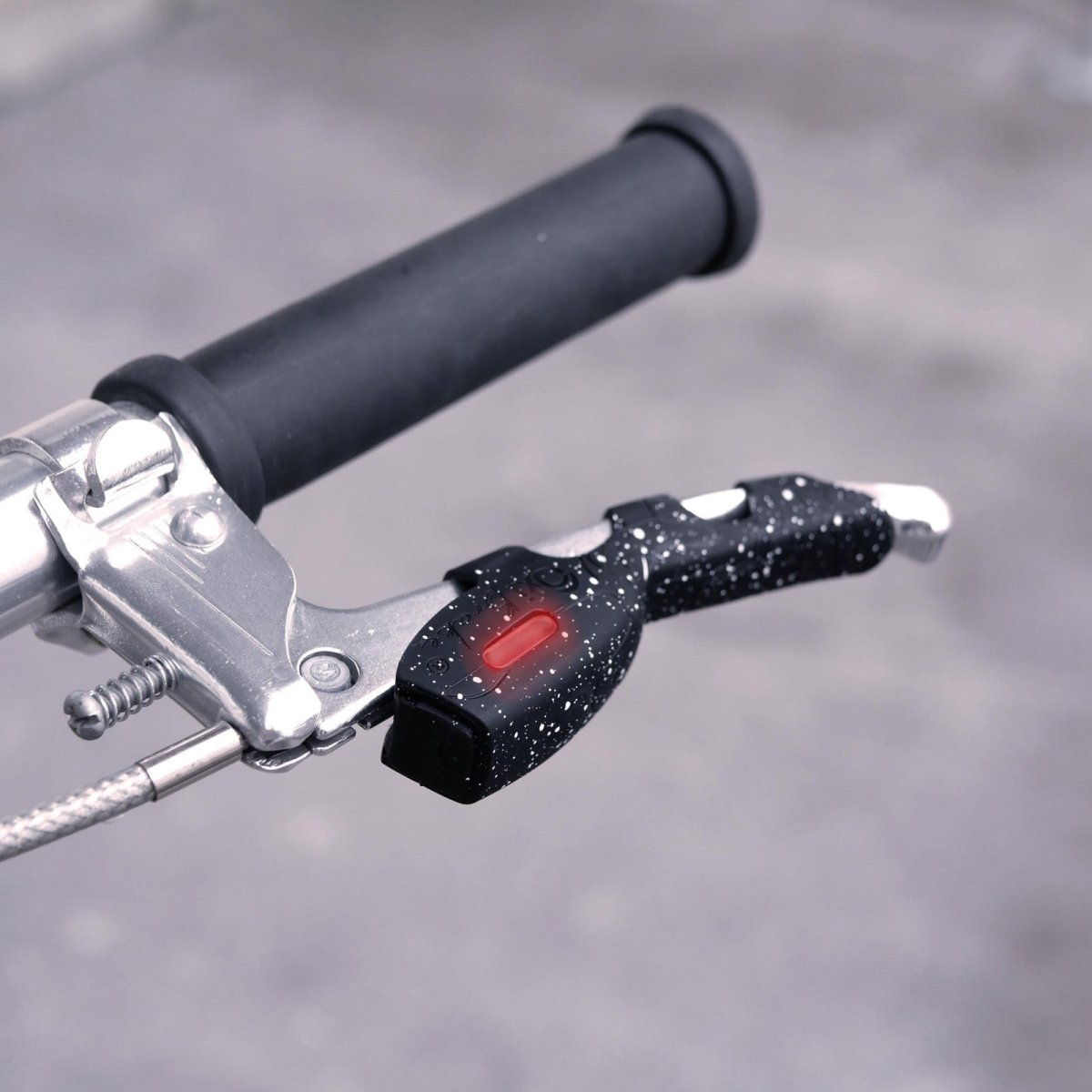 Discover a new way to move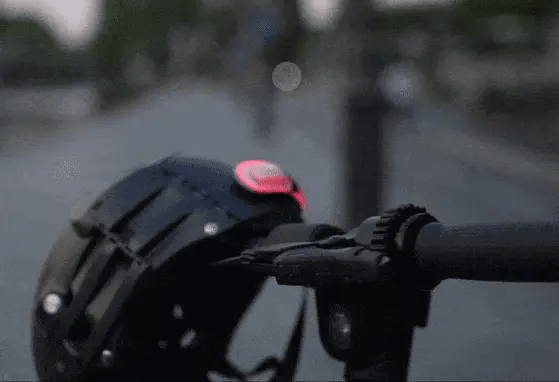 OxiBrake: the controlled and 100% reliable Stop Light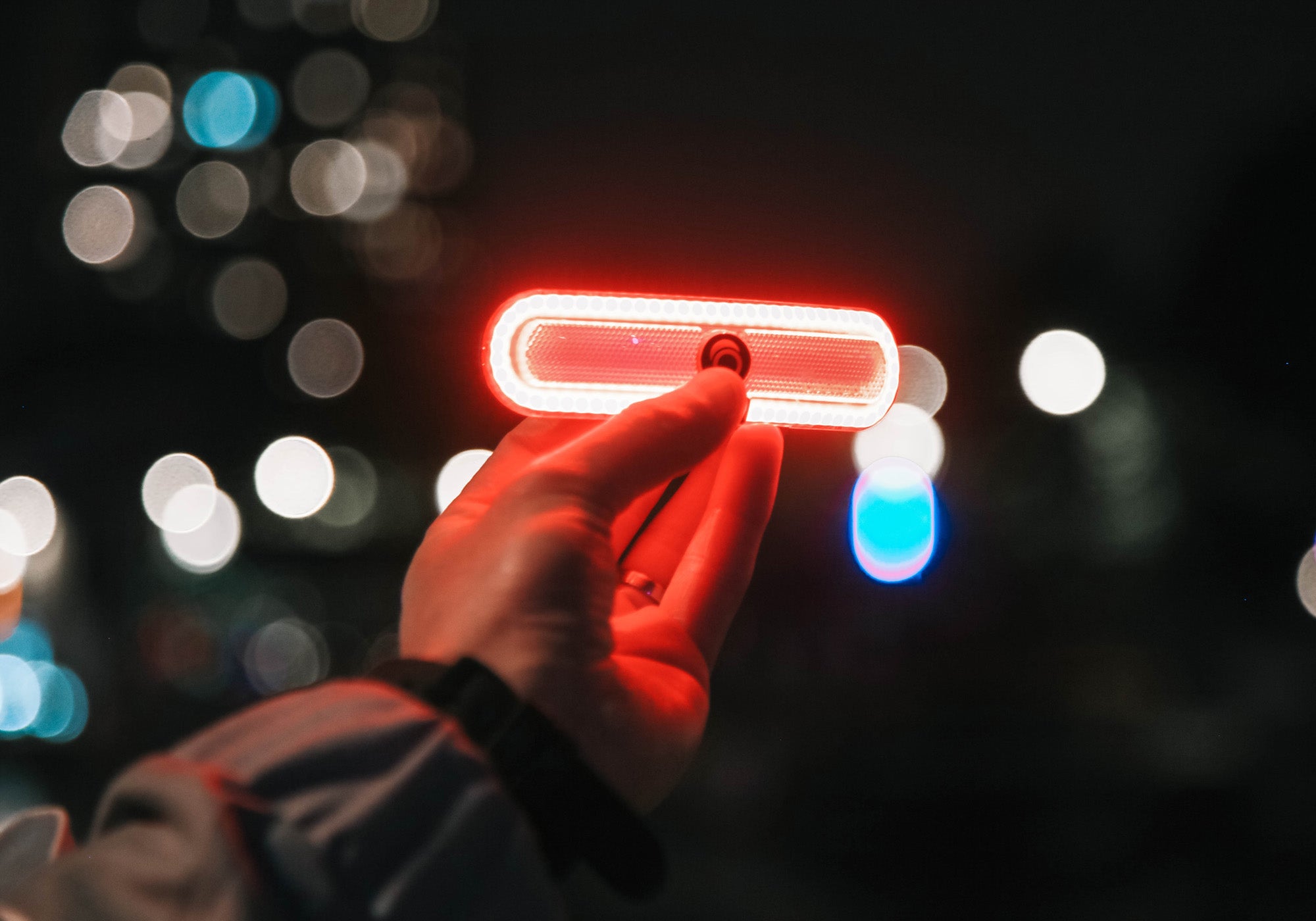 Wide-angle and super-powerful with 5 modes
A whole Oxi-Wireless ecosystem